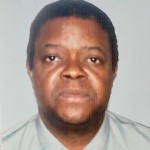 Moh is a retired civil servant and has been involved with the NHS as a patient and public voice representative since 2013. He was a member of the Guy's and St Thomas' NHS Foundation Trust (GSTT) patient improvement forum where they made recommendations for service improvement to patients positive experience through mystery shopping, call quality assessment and patient led assessments of the care environment (PLACE) visits to NHS funded institutions.
He was a lay board member of Healthwatch Southwark and represented them on the Prime Minister challenge fund steering group that helped set up the two Extended Primary Care Access points in south and north Southwark.
He was a PPV member of the enhanced south east London integrated urgent 111 care (SELIUC) service programme management board and served as PPV evaluator on the service procurement panel.
He is also a member of the dental, optometry and pharmacy (DOP-London Region) patient leadership board where they review and advise on service improvement and has served as an evaluator on several new service procurement panels.
Moh is passionate about equality and diversity in the NHS and especially the protected characteristics.
He was a member of the then our healthier south east London (OHSEL) patient and public advisory group (PPAG) and served on the equalities steering group that advised the programme of their statutory public service equality duties as specified in the Equality Act 2010 with special regards to the protected characteristics.
He is also a member of the London Ambulance Service NHS Trust Patient and Public Council (LASPPC).
He is also alumni of the London Leadership Academy's Effective Lay Partner Programme.