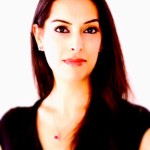 Dr Dee Hora is a Portfolio GP in Camden, Camden Primary Care borough development lead and North Central London Primary Care Clinical Lead for Acute Commissioning and Outpatient Transformation. Through her commissioning roles, Dee brings extensive experience in clinical leadership, commissioning, and large-scale service re-design, and is currently involved in a number of transformation projects across North Central London.
Dee qualified from Imperial College in 2007, and was awarded the Fraser Rose Medal for Outstanding performance on completion of her GP training in 2012. During her GP training, she was involved in a multi-agency project to improve access to health services and health education/advocacy for homeless adolescents in Camden and Islington.
In response to the Government's Troubled Families Agenda, Dee provided clinical leadership to Camden council around service delivery for complex, vulnerable families with a high burden of mental health, substance misuse, domestic abuse and social care needs. This led to re-design of existing Children and family services, strengthening communication and engagement with Primary care, and facilitating the introduction of Early Help services into Secondary care settings as part of a clinical innovation project.
As Clinical Lead for Domestic abuse, she has delivered training to health practitioners to increase recognition of victim survivors and introduced an advocacy support service in Primary care, Secondary Care and Mental health services in Camden and Islington which has significantly improved outcomes for victim survivors. She has contributed her health expertise to the All Party Parliamentary Group for Domestic Violence and Abuse.
Dee is passionate and motivated to improve services and reduce inequality for vulnerable patients through her role as Named GP for Adult Safeguarding (Camden and Islington).